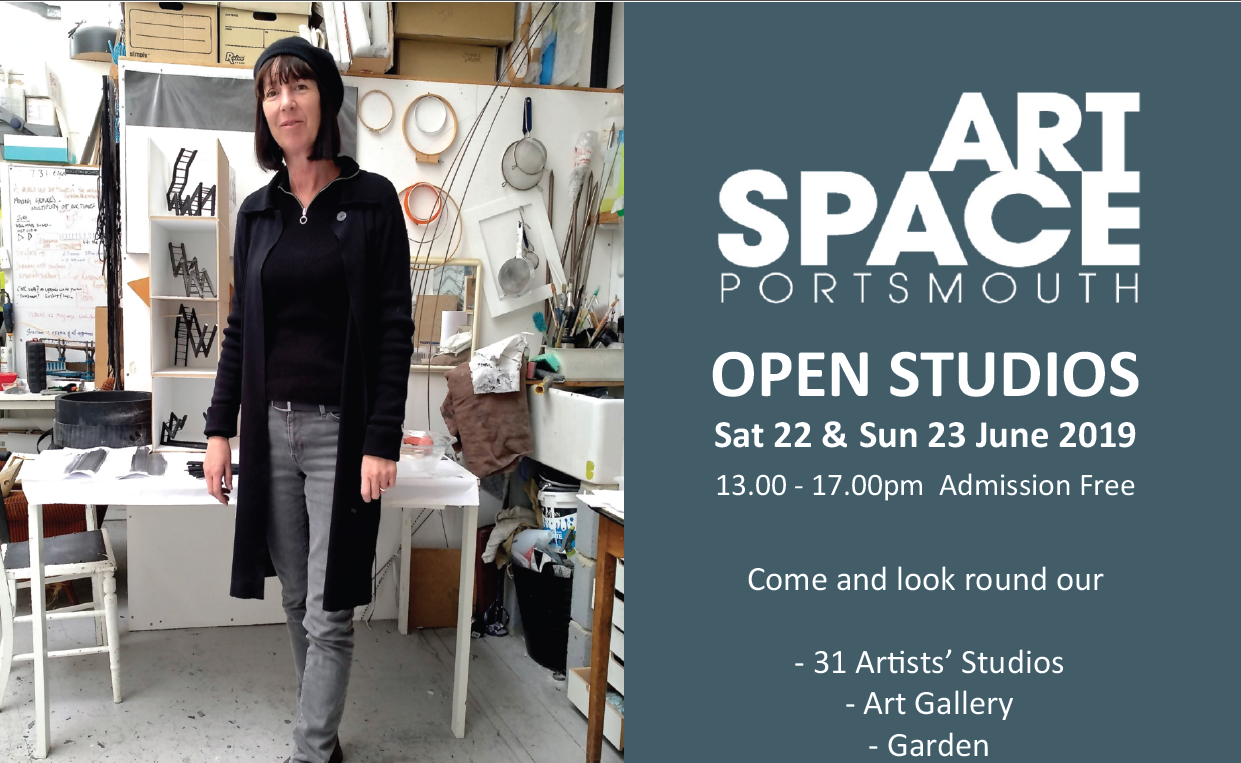 Art Space Portsmouth OPEN STUDIOS 
Sat 22 & Sun 23 June 13.00 – 17.00pm
Art Space Portsmouth's OPEN STUDIOS is the biggest professional Visual Arts event of the year in Portsmouth, exhibiting work by over 40 Artists from and near Portsmouth.  It's a wonderful chance to look round our 31 Studios, Art Gallery and small Garden.  You can chat with the Artists, buy work at cheaper studio prices, or just enjoy wandering round.
Art Space has been actively supporting Artists in Portsmouth for nearly 40 years now, through the provision of Studio Spaces, Gallery Exhibitions, and much more.  Indeed, many of our Artists exhibit nationally and internationally.  And this is a rare and wonderful change to see work by some 45 Artists all at the same time.
Art Space is based in a converted church in Southsea, at 27 Brougham Road, Southsea, Portsmouth, PO5 4PA.  Admission is free and everyone is very welcome, but we regret no unaccompanied children.