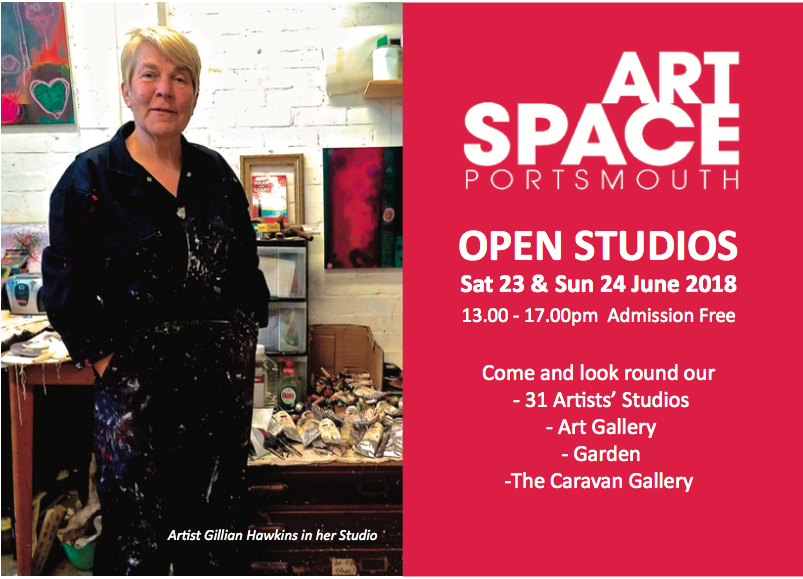 Welcome to the biggest Visual Arts event in Portsmouth, Art Space's fabulous OPEN STUDIOS.
It's a wonderful chance to come and have a look round the iconic Art Space Portsmouth Studios, in an old converted church in Southsea.
Come and have a look round our 31 Artists' Studios, our Art Gallery, Garden and The Caravan Gallery, and see works by over 40 artists, including our external members. You can chat with the Artists, and buy work at much cheaper Studio Prices (without any Gallery Commissions), or just have a wander round and indulge your curiosity.
Everyone is very welcome and admission is free but sorry no unaccompanied children.