OUR HISTORY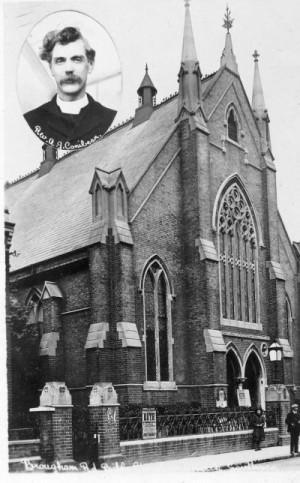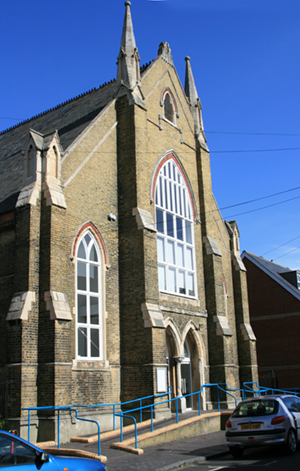 The building was built by a local architect by the name of George Edwin Smith in 1905 as a United Methodist Bible Christian Church. Its function as a church soon ceased; under the ownership of Hampshire County Council the building was leased by Portsmouth College of Art & Design, as an extension to its campus in the 1970s.
FORMATION
Art Space was formed in 1980 by graduates and lecturers from Portsmouth Polytechnic, Art Space Portsmouth is a unique and vibrant resource for professional artists in the region all with diverse practices within a converted church building at 27 Brougham Road; a residential district of the city but within walking distance of Southsea, Portsmouth University and Portsmouth city centre. At one time the organisation occupied three sites across the city but has now brought all its artists on one site. Once an artist-led organisation Art Space Portsmouth is now a registered charity (No. 1106685) and a Company Limited by Guarantee, with a voluntary board and a part-time studio coordinator, providing low cost studios to 28 artists and support to an extended membership of artists.
ASPEX
Aspex – Art Space Exhibitions was founded by Art Space artists within the large first floor project space at Brougham Road in 1981. It became an independent fully funded gallery by 1990 and has since moved to its own premises in Gunwharf Quays. Art Space since launched a new project space called GASP – Gallery Art Space Portsmouth – now known as Art Space Portsmouth Gallery.