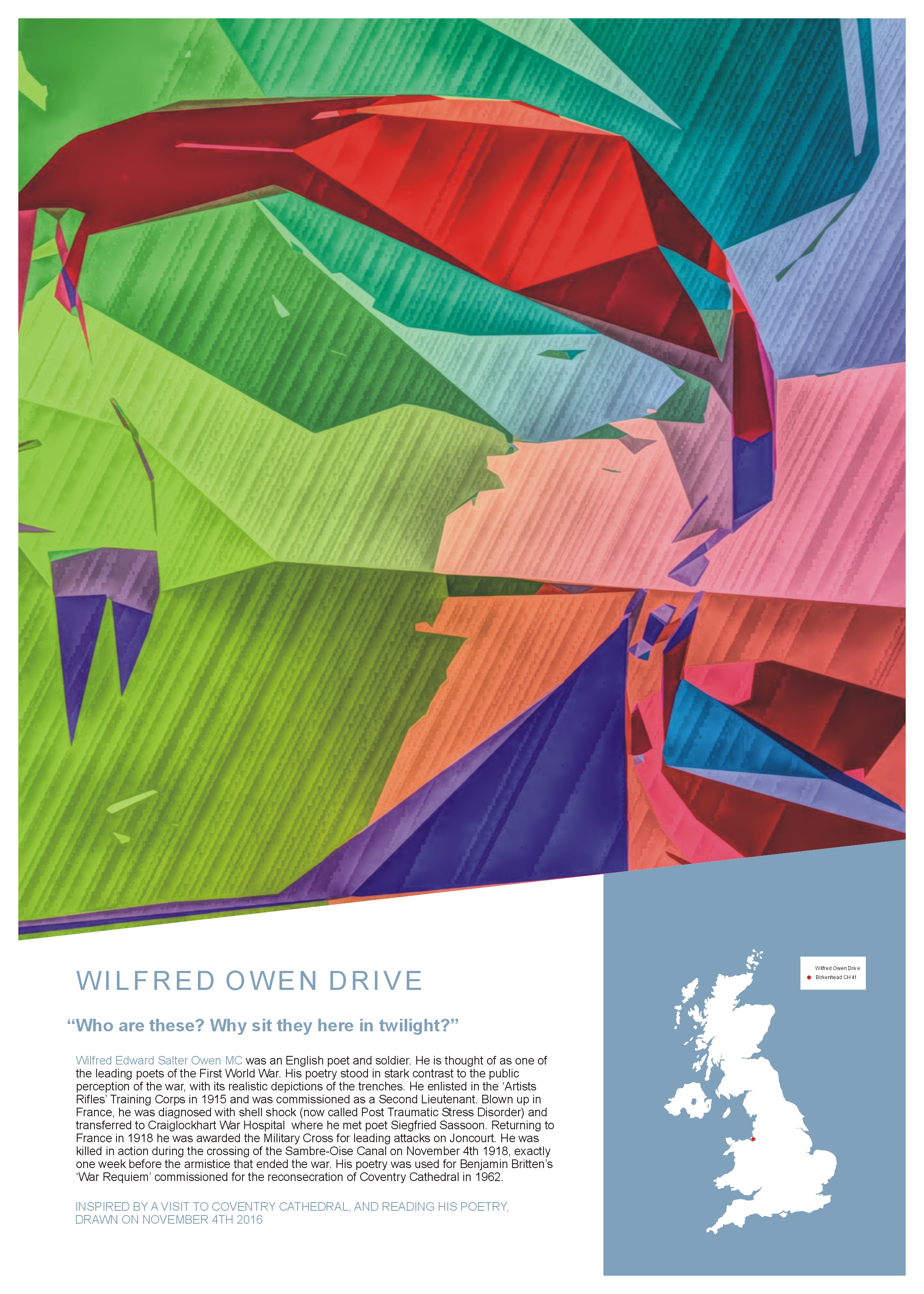 JON ADAMS – Democracy Street
Wednesday 14th & Friday 16th November 2018
Democracy Street was a national digital arts project commissioned by Parliament with the support of the Speakers Art Fund and Arts Council England. Led by autistic artist Jon Adams, It celebrated the 800th anniversary of the signing of the Magna Carta and the 750th De Montfort Parliament in 2015. The project aimed to empower participants to develop their own creative and digital skills by joining a public art programme with a critically acclaimed richness at its core, whilst developing a greater interest in democratic history and process. It was launched in Parliament March 2015 and ran through till March 2017.
Democracy Street Artworks were created digitally using not only the visible patterns of streets around the chosen Democratic Street but also the artists synaesthetic reaction. This image was then used to create an 'infographic' about the person or democratic event suggested and displayed as part of the 'Democracy Street' series of street artworks. The resulting Artworks to date were displayed in Parliaments Westminster Hall during Parliament Week in November 2015 and a selection of the work have been shown at select locations around the country and internationally. Admissions by appointment info@artspace.co.uk