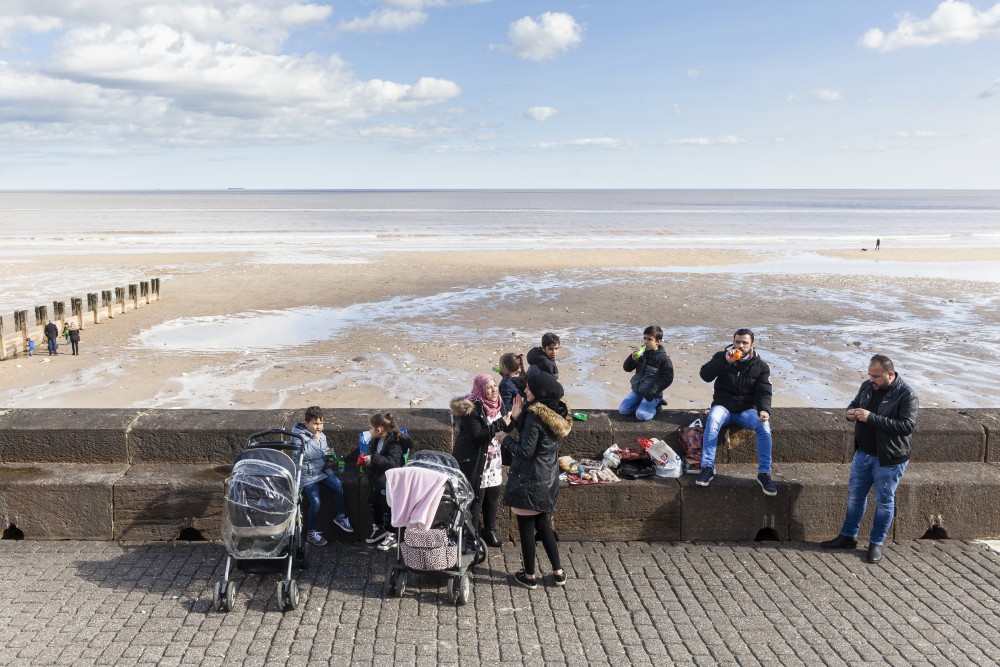 ONGOING JOURNEYS
Rich Wiles (UK/Palestine)
Tuesday 15 – Thursday 24 October
(Closed Friday, Sunday and Monday)
10.30am – 4.00pm
Ongoing Journeys is a story about 'family' as experienced by millions of people in today's world.  Rich Wiles' photography explores the lives of Rami, Ruba and their children as they navigate life in the UK after eeing Syria. Interspersed with family archive photographs rescued from Syria and 'WhatsApp still-lives' showing members of their wider family now displaced in other countries, Ongoing Journeys is a deeply personal, yet also collaborative, project that brings together, at least photographically, an extended yet fragmented Syrian family. Rich Wiles was shortlisted for the Sony World Photography Award in 2015.  Many thanks to Journeys Festival International Portsmouth.