Check out the latest news from our members and see what they are up to in the next few months.
---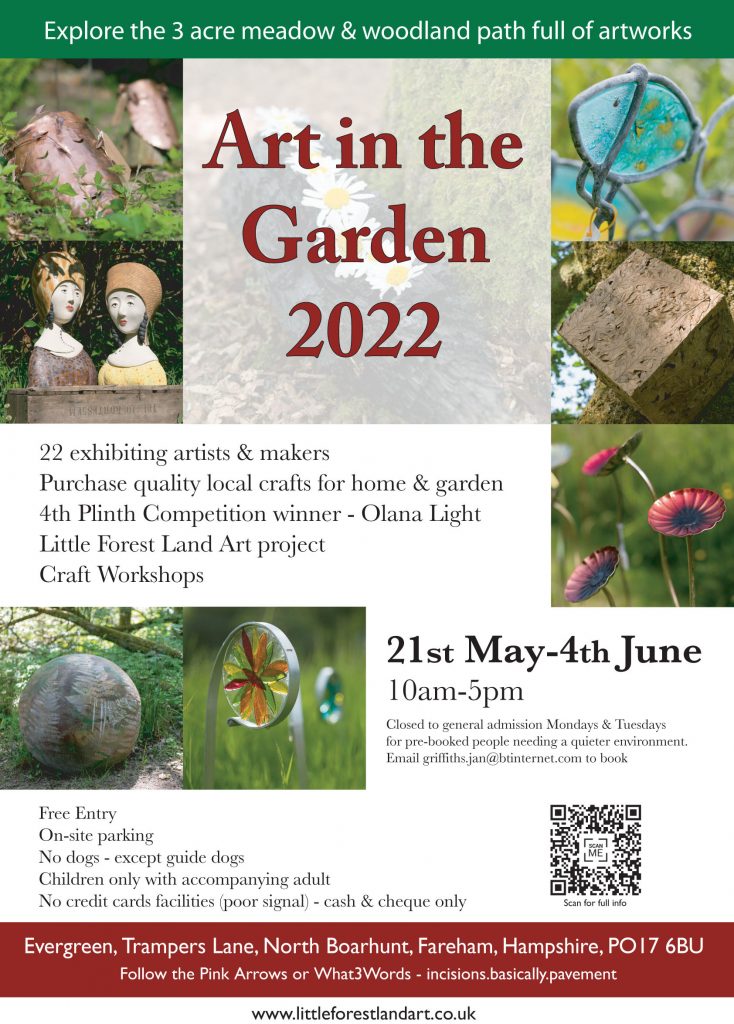 ---
Kate Street
If these walls could talk
featuring work by Kate Street
13th May – 2nd July – open by appointment – London NW5
Stéphanie Ruth is pleased to announce If these walls could talk, an exhibition at her house in London. The work featured will include sculpture, textile, paintings, drawings, ceramics, collages and photographs by 14 contemporary artists: Freya Bramble-Carter, Will Cruickshank, Susie Green, Eva Kot'átková, Sandra Lane, Anousha Payne, Daniel Silver, Anna Skladmann, Kate Street, Sophie Wahlquist, Xenia Vitos and Maddalena Zadra, with works by Sophie Calle and Marisol. The exhibition will run from 13 May to 2 July 2022 and is by appointment only.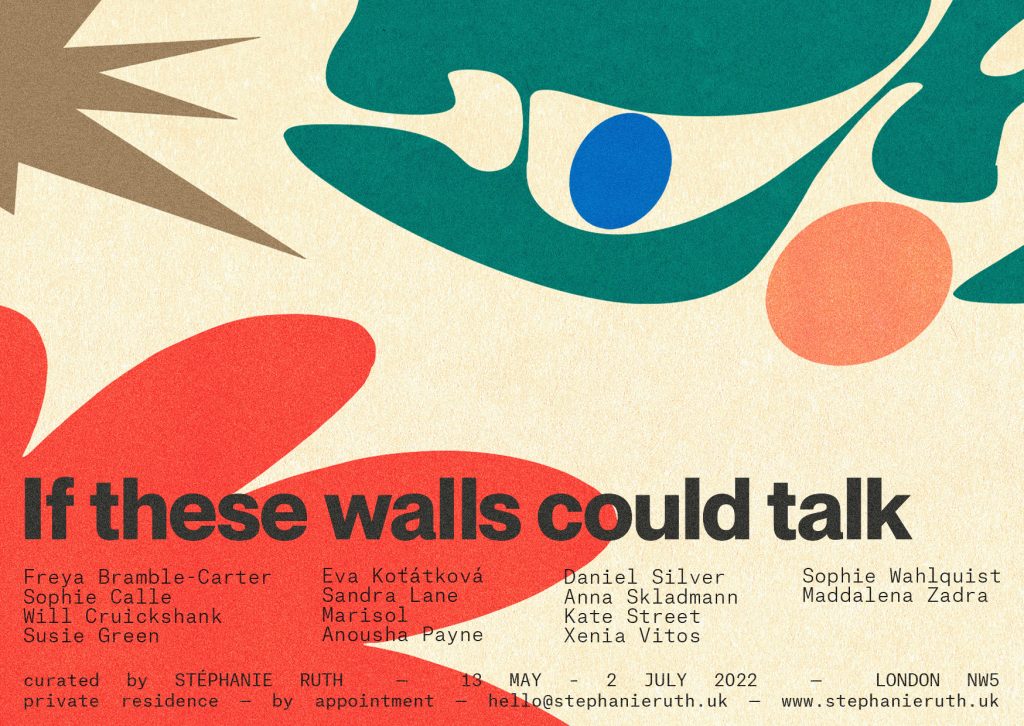 If these walls could talk invites one to meet and engage with artworks in a personal setting. The immersion into the familiar moods of the domestic space aims to re-sensualise the experience of viewing art as an alternative to the growing mundanity of the white cube. The home is the staging of everyday life and rituals; it serves as a container for experience, memories and dreams and becomes an extension of its occupants. As such, this exhibition is personal. Stéphanie's vision is to employ the domestic space as a medium in which to tell stories through the existing narratives within the exhibited artworks and objects. Each artwork has two lives. The first life exists in and of itself, the second life exists in relationship to other works, to the space and the beholder.

For a preview of available work and to organise a visit, please contact hello@stephanieruth.uk.

---
Colin Merrin
The Perilous Nature of Bloodymindedness – An exhibition of works on paper.
6th – 20th July
Open 11am – 5pm (closed Mondays)
Preview: Friday 8th, 6-9pm
Jack House Gallery
121 High Street, Old Portsmouth, PO1 2HW
www.jackhousegallery.co.uk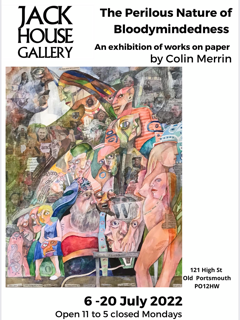 ---
Harriet Bone
New studio holder in Studio 1
Art Space is piloting a range of projects to take place within Studio 1. Our intention is to see the space used for a range of activities, including residences, short-term studio lets and potentially, specialist workshops and one-off events.
We are delighted to welcome artist Harriet Bone who will be using the space on a short-term basis until early July. Harriet is a new member at Art Space. She will be in Studio 1 for Open Studios 2nd & 3rd July '22.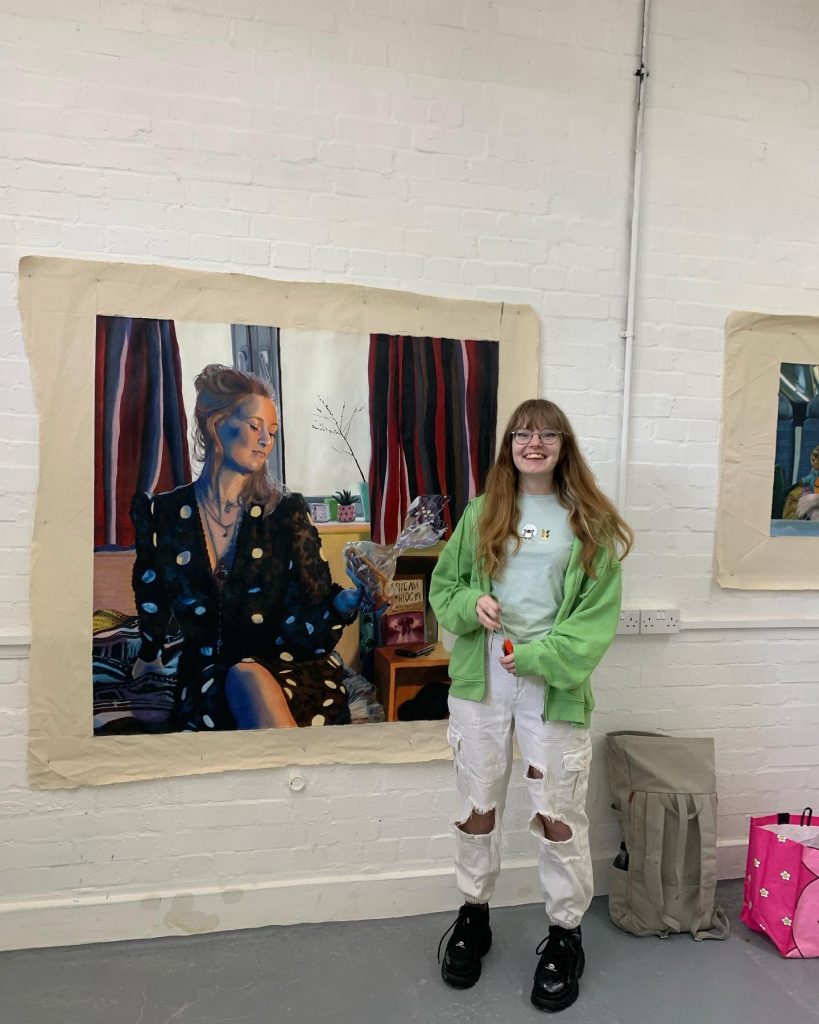 ---
Naty Lopez-Holguin
Completed Residency – March 2022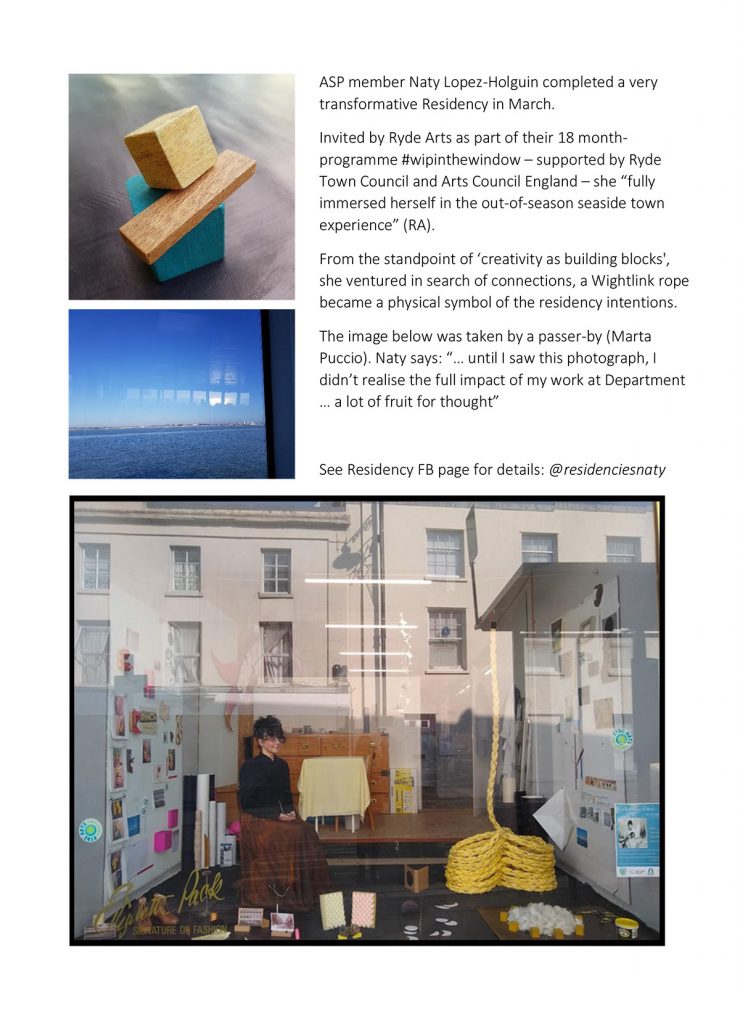 ---